German at Oregon State
World Languages and Cultures offer a range of programs at different university levels in language, cultural studies, linguistics, literature and teacher education aimed at giving students a sense of world citizenry and preparing them for careers in internationally-related fields.
World Languages and Culture's
roots are in the humanities and so their ambition is to furnish you with the necessary tools and sensitivity to function in a multicultural world. This means gaining insight into the values of other cultures as well as examining our own individual cultural perspectives.
Courses

German 111
German 112
German 113
German 211
German 212
German 213
German 231- German Dictatorships
Eng 330- Holocaust in Literature and Film
Ger 123- German Conversation for Beginners III
ENG 330*THE HOLOCAUST IN LIT & FILMENG 330*THE HOLOCAUST IN LIT & FILM

Extracarricular

Stammtisch

Wurst Fest

Kaffeestunde





Contacts

Benita Blessing

Email: blessinb@oregonstate.edu

Ludmila Schuster Provaznikova

Email:

ludmila.schuster

@oregonstate.edu

​
---
Powered by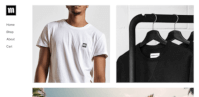 Create your own unique website with customizable templates.